Rubber Cutting Machine
Rubber Strip Cutting Machine
Date:2013-4-18 Views:758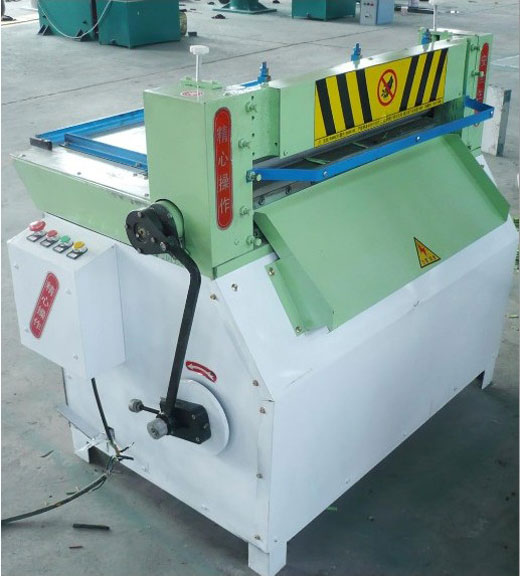 Description:
1.The machine structure is simpl.With glass plates positioning in front make the operation more secure. Feeding platform is made of pure mirror stainless steel, truly beautiful appearance and guarantees safe production, high automation, easy operation and low noise and has a good safety device, automatic lift feed roller device is also a friendly design.
2.Feed roller adopts high-precision dual-clutch, free to adjust the width of strip material from 1mm to 65 mm, high precision cutting.
3.Cutting knives use genuine edge steel knives, the knife blade with four double-sided carbide hard alloy blades, which is equivalent of four common knives blade life. Authentic life of at least 7 years eliminates causing blunt for long time use and the trouble of sharpening.
4. More humane NC electrical control system. (You can control the start switch(button) only cut one time ,after confirming the weight in need already, then converted to a continuous strip cut) and significantly increased the electrical life ,a simple operation, more convenient to use.
At present, the models of XQ-450,XQ-620,XQ-820,XQ-1000 are available. And their separate rubber cutting width is: 450mm,620mm,820mm. And the feed thickness is 1~15mm. cutting speed: 85 pcs strips/ min.